These are my thoughts on some of the issues that I will face as your city councilor. I've included specific policy proposals, but I also know I will be learning on the job about many of the issues and solutions in progress that our city council must deal with, just like any other councilor who is new to this position. In those areas where I don't have specific plans, I've tried to share the values that will guide me in representing you and our city.
The Short and Sweet Version
Responsive Government
It should be much easier for constituents to know what's happening in their government and to be heard by their representatives.
Lifelong Health
I am passionate in supporting health over entire lifetimes, from early childhood to elder care. I want every Tulsan to be able to live their golden years with dignity and love.
Education For All Ages
Oklahoma desperately needs more education funding from the state and a commitment to keep great teachers in the classroom.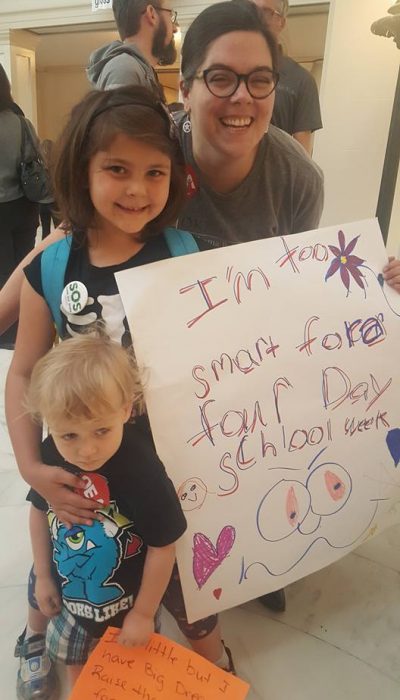 Safe Communities
I support well-funded first responders, community engagement, and training that makes policing safer for officers and the public. Public safety includes the need for safer car, bike, bus, and pedestrian infrastructure and strong disaster preparation and resiliency.